Accounting for
Medical Professionals and Specialists
Medical Professionals and Specialists Accountants
Conroys Accountants provides accounting services to the medical industry and medical specialists. There is a requirement for deep understanding and knowledge to maintain compliance within the medical industry thanks to a maze of red tape in many cases. While you take care of your patient's health, we take care of your financial health so that you can minimise how much time you have to spend on accounting.
Because medical professionals and specialists are one of our accounting specialties, we are highly knowledgeable and equipped to give accurate and insightful advice that will bring you maximum benefit.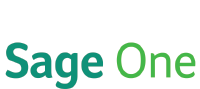 Sage One Accountants Brisbane
Handibiz Accountants Brisbane
MYOB/MYOB Live Accountants Brisbane
Xero Accountants Brisbane
Testimonials
WHAT OUR CLIENTS SAY
Another business owner referred me to Conroys more than ten years ago and I have been a happy client ever since.  Its a great relief to know that you have a firm of professionals that you can trust to guide you through the complexities of compliance and running a small business in Australia.  I feel that Conroys really understand my business and where I want to take it, which means that the advice I receive is both proactive and relevant.

Conroys have provided us with excellent advice and expertise. We highly recommend the Conroys team for specialised small business accounting.

Conroys are great accountants for construction, professionals, businesses and rural businesses. They actually care deeply about their clients and offer a customised service.