Brisbane
Auditing Accountants
Accounting Auditing Brisbane
Tired of having your audits done by over priced CBD firms?
As Registered Company Auditors (RCA) Conroys have the ability to undertake all Company financial and statutory audits.
Audit services are available in the following areas;
Public Companies and listed entities
Unlisted public companies
Private companies
Not for profit entities of all types
PBI's and charities
Trust accounts
Conroys provides professional audit services to a wide range of businesses but has particular expertise in the NFP and industry association market sector. Conroys provides personalised service with a continuity of professional staff the envy of many.
Auditing is not simply a process of signing an audit report at the end of a process. It is rather a collaborative approach to assisting the client in reviewing their internal control and systems as well as highlighting areas where processes can be improved. All of this is communicated to the client in a timely fashion and gives the client an opportunity to implement upgraded management systems and internal controls.
Planning and timing are the keys to an effective audit. We undertake as much of the systemic review work as possible prior to the 30th June of each year. This provides clean air to undertake the substantive audit work post 30th June.
We will provide a template of required financial reporting requirements to your accounts staff and work with them to identify areas of concern and interest. Additionally we will highlight upcoming changes in reporting requirements to give the Board and Management as much time as possible to quantify the financial effects of any relevant changes in reporting standards. More importantly we are always available to answer questions during the year.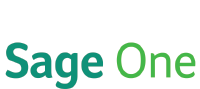 Sage One Accountants Brisbane
Handibiz Accountants Brisbane
MYOB/MYOB Live Accountants Brisbane
Xero Accountants Brisbane
Testimonials
WHAT OUR CLIENTS SAY
Another business owner referred me to Conroys more than ten years ago and I have been a happy client ever since.  Its a great relief to know that you have a firm of professionals that you can trust to guide you through the complexities of compliance and running a small business in Australia.  I feel that Conroys really understand my business and where I want to take it, which means that the advice I receive is both proactive and relevant.

Conroys have provided us with excellent advice and expertise. We highly recommend the Conroys team for specialised small business accounting.

Conroys are great accountants for construction, professionals, businesses and rural businesses. They actually care deeply about their clients and offer a customised service.